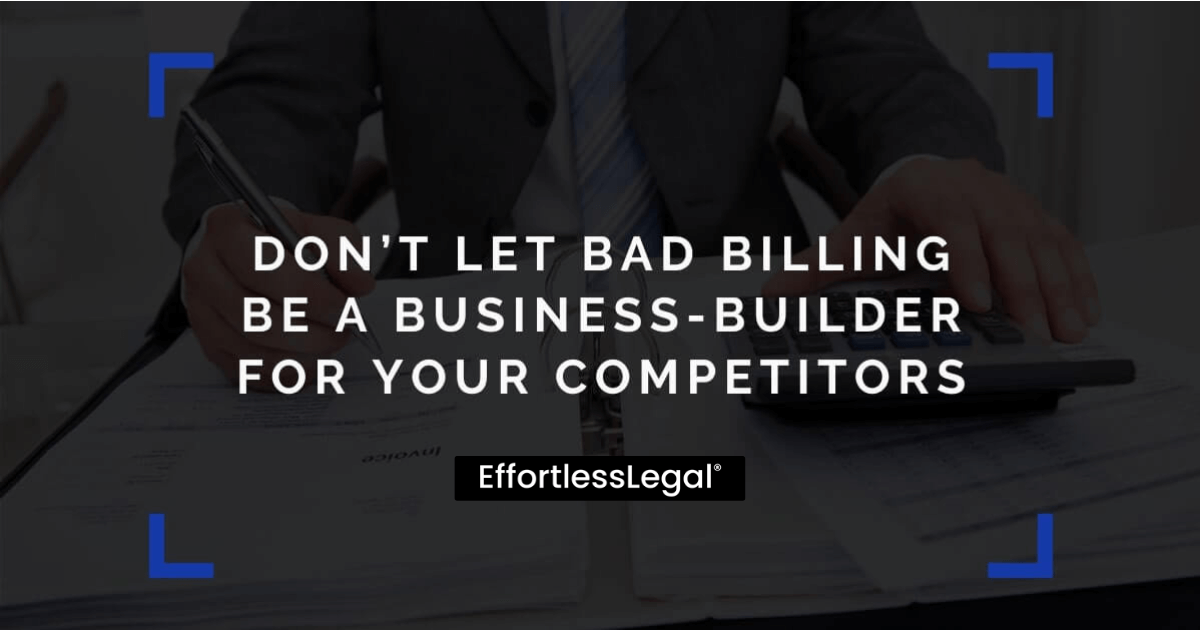 Financial pressures on law firms are nothing new.  However, these pressures have dramatically increased over recent years with a combination of cost-consciousness clients, declining realization rates, and competition from corporate legal departments moving work in-house.  
As a result, law firms have been searching for ways to please budget-conscious clients while improving profits. 
Cost management has been a priority for many organizations since the last financial crisis.  This cost-saving mentality has been slow to subside especially in light of the financial conditions following the COVID-19 global pandemic where studies show that only "mid-single-digit revenue growth" was seen on average by most larger law firms. During the same time, smaller law firms also saw single-digit declines on average.  
Additionally, according to their recent Legal Trends Survey, Clio found that 31 percent of customers agree that legal fee rates are too high for smaller businesses, while 35 percent don't believe the potential results are worth the money it will cost to pursue a legal matter.  
Another study released by Georgetown University Law Center and Peer Monitor found that rates of realization dropped to 84 percent. In other words, law firms go unpaid for as much as 16 percent of the work they do. This is down drastically from the usual 90 and 95 percent realization level. It would be considered shocking if this payment rate was seen in other occupations. 
In addition, according to a recent Altman Weil Flash Survey, businesses have begun to improve their internal legal departments in order to reduce dependency on external law firms. The survey found "more than 85% of law firms finding that their strongest competition is coming from their clients." 
This begs the question: What are law firms to do?  

The answer lies in using established technology, especially in administrative and managerial areas such as billing, to maximize company efficiencies and improve realization rates. Useful and structured data from these technology solutions can be analyzed to establish data-driven methods to streamline and optimize resource allocation in future matters. 
Fair Billing
Some firms may see these optimization issues and decide to simply raise their rates.  However, there are two significant reasons why increasing rates to offset floundering realization rates is not a feasible solution. 
The first explanation is that it just doesn't work. What pushes down realization rates in the first place is the high cost of legal action. When you attempt to increase rates to offset losses, what you're doing is creating a vicious circle that pushes clients further away. Clients will slash your bills anyway and see your firm as uncompetitive. It's an unsustainable paradigm. 
In the Georgetown study, while many of the law firms that responded to the survey had raised their hourly rates, "clients continued to push back on rate increases, keeping pressure on the realization rates that firms were able to achieve". 
The second explanation is that clients expect "reasonable" fees. In order to help shape what a "reasonable" fee is, Rule 1.5 of the ABA Model Rules of Professional Conduct provides guidelines in the form of eight factors: 
The time and labor required for the matter, the novelty and difficulty of the questions involved, and the skill necessary to handle the matter properly.

 

The likelihood, if apparent to the client, that taking on this matter will preclude other employment by the lawyer.

 

The fee customarily charged in the locality for similar legal services.

 

The amount involved and the results obtained.

 

Time limitations imposed by the client or by the circumstances of the case.

 

The nature and length of the professional relationship with the client.

 

The lawyer's experience, reputation, and ability.

 

Whether the fee is fixed or contingent.

 
Additionally, the following five tips are suggested through the American Bar Association to improve timekeeping efforts without straying from the bounds of reasonableness:  
Be descriptive

 

Avoid block billing

 

Proofread time entries

 

Track and enter your time daily

 

Record all your tim

e

 
Recording
T
ime
E
fficiently and
R
eliably
The life-blood of law firm revenue is time billed on legal tasks. If not recorded, billed, and collected correctly and effectively, law firms waste money. 
An internal LexisNexis survey found that due to inefficient billing and time-tracking, over 450 companies with 20 lawyers or less are missing out on 40 percent of their billable time.
According to the Clio Legal Trends Survey, the average lawyer devotes just 2.4 hours to billable work every day, despite working 50 hours per week. 
Existing legal billing software applications designed to both streamline and automate the legal billing process by using artificial intelligence (AI) and machine learning greatly mitigate this issue. 
In addition, most of these billing applications have mobile options since these applications work digitally. This feature enables lawyers to record time or even outright charge customers from wherever the lawyers have internet access. 
Optimiz
ing
Realization
Rate
s
with Data Analytics
For law firms, data is a precious asset. From recruiting decisions to the distribution of resources as a whole, data affect all aspects of a firm's operations. What is less frequently discussed, however, are the ways in which collection and realization rates can be greatly improved with the use of data and the analysis thereof. 
Major, Lindsey & Africa acknowledged this phenomenon in its latest Industry Outlook report, noting that "more firms using analytics to predict trends and measure practice development by applying advanced analytical tools to their own billing and financial information." Larger law firms even have the means to build their own legal billing software customized to their billing and cost control needs. 
For smaller firms to compete it would be difficult if it were not for current applications that allow smaller or even solo companies to collect, coordinate, and accurately analyze their billing data, all while automating and streamlining the billing process in general. 
Most of these solutions are not cost-prohibitive and can also effortlessly fit with a firm's current legal billing system, unlike the expensive venture of developing custom apps.
The prevalence of cloud computing makes this possible, allowing networks and applications to easily exchange information in real–time.
Being able to reliably predict billing expectations for a specific matter on the basis of past data on similar issues would allow businesses to give clients a better sense of what is expected of them long before the first bill is sent out. It also helps to illustrate aberrations about how long it took to complete an assignment. Such early warning signs enable course-correction long before the problem is discovered by the client. 
In Conclusion
Raising billing rates alone won't remedy declining profitability. Billing data and analysis will. 
By improving efficiencies in stress-areas such as billing, profitability issues can be resolved. These billing efficiencies are realized by automation enabled by artificial intelligence (AI) and machine learning-driven applications. As a bonus, they have an organized cache of valuable knowledge that, using data-driven decision-making, can further boost profitability. 
It is not enough to simply purchase legal technologies such as legal billing software applications to increase profitability alone. Thoughtful and intelligent implementation of this technology is key. Additionally, to achieve optimum results this implementation must occur on a firm-wide basis. To maximize productivity, you have to build a strategy and act on it accordingly.