Get set up in under 5 minutes!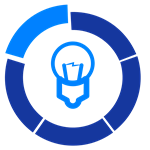 Billing Automation
Stop write-downs and write-offs, automate UTBMS codes, comply with Outside Counsel Guidelines

Small and Medium Sized Firm Solutions
Our apps work with almost any billing system used by small or medium sized firms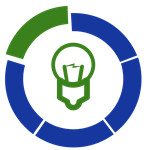 Large Firm Solutions
Boost your billing system! We offer self-hosting, customization, and high security solutions for large law firms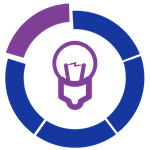 Apps for Clients
Speed up invoice review, automate Guidelines compliance, standardize billing for better data analytics
See what our users are saying

Nicole T.
Practicing Lawyer | Michigan
InvoiceConvert
"The
InvoiceConvert
tool has been a true lifesaver for our new, boutique legal defense firm. [W]ith a major client that unexpectedly could only accept bills in the LEDES 2000 format,
InvoiceConvert's
ability to easily, effortlessly, and accurately
convert LEDES 1998B invoices to LEDES 2000 format
has saved hundreds of hours of manual conversion time. A must-have solution!"

Joshua K.
Practicing Lawyer | California
Effortless EasyCodes
"Setting up the billing processes can be a nightmare, especially when clients need particular billing codes. And I am the furthest thing from a tech genius. The EffortlessLegal team was incredibly patient and helpful at every step, and got me where I need to be. I couldn't be happier."

David T.
Law Firm Administrator | Washington

Ernest W.
Practicing Lawyer | Illinois

Sarin P.
Paralegal | Illinois
Effortless EasyCodes
"Automated UTBMS coding completely removed the hassle, and our associates were cheering!"

Eric T.
Practicing Lawyer | California

Eric H.
Paralegal | Illinois

Christopher H.
Practicing Lawyer | Florida
BillerAssist
"Previously, trying to figure out if my billing was reasonable was very time-consuming. With
BillerAssist
, I'm able to complete my billing more efficiently without partners having to spend a lot of time revising my entries."
Angelo S.
Paralegal | Illinois
The Value Is Clear
Our legal software boosts your bottom line
Our Applications Have These
Cloud Based
Nothing to install or maintain
Accurate
Complex algorithms ensure accuracy
Contact Us
Interested in a demo?
Please contact us.
Got feedback?  We are always looking for ways to improve!
105 W. Madison Street, 6th Floor
Chicago, IL 60602 United States