Automates Your Entire Billing Process
BillerAssist LEDES Edition substantially reduces time spent on both billing entry and review.
·  Uses your existing billing system
·  Increases your firm's realization rates, while decreasing write-offs
·  Maximizes income through predictability of client payment
·  Automatically alerts for violations of your clients' billing rules
·  Automatically applies UTBMS/LEDES codes
·  Learns from your changes
With our patent-pending machine learning systems, BillerAssist LEDES Edition only gets better the more you use it!
Estimated Cost of Billing Review
Per Partner
Cost of Automating These Processes
For Your Entire Firm
Estimate assumes $375 /hr average partner billing rate, average of 10 hours per month per partner spent on cleaning up time and expense entries prior to submitting bills to clients, $250 /hr average timekeeper billing rate (including paralegals), average of 4 seconds per time or expense entry to use standard drop-down menu selection tools to add UTBMS codes to each entry, average of 250 entries per timekeeper per month.
Attorneys must exercise "billing judgment," and "make a good-faith effort" to exclude charges and expenses "that are excessive, redundant, or otherwise unnecessary."
Hensley v. Eckerhart, 461 U.S. 424 (1983)
"BillerAssist is the most efficient legal billing website I have ever used!"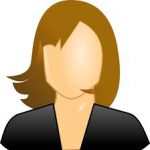 Nicole T.
Practicing Lawyer in Michigan
Easily and automatically connects with your existing billing software.
Predicts what your time entry will be as you type it.
Adds powerful features that will speed up your billing.
Make your existing billing software smarter, easier and more accurate.
Invite lawyers not with your firm (Local Counsel) to log time for your clients.
Automatically applies UTBMS codes to time and expense entries.
Learns and grows smarter from use, learns your unique billing needs.
Automates your billing review process.
Suggests accurate descriptions of work.
Standardizes UTBMS coding, to make the codes useful.
Assisted Billing helps with billing review by flagging bills with potential issues.
No installation required.
Remembers approved billing and uses artificial intelligence to improve billing.
Can be used with any billing system and even proprietary billing systems.
Enables users to invite Local Counsel to log time and expense entries for particular matters.
No need to migrate your data.
Can be customized for specific billing systems, even proprietary billing systems.
Local Counsel entries can be easily added to their own billing.
Alerts for billing that appears to be over billed or under billed.
Alerts for non-standard billing entries or entries that appear to be incorrect.
Standardizes text descriptions, to make your bills clean and professional.