AI-Powered Legal Billing
Products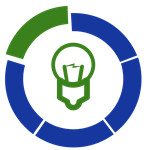 BillerAssist
Speed up invoice review and approval, achieve clean and compliant billing in real-time, and get your bills out over 5x faster!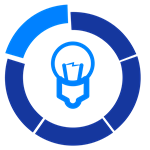 BillerAssist EasyCodes Edition
Speed up invoice review and approval, achieve real-time billing guidelines compliance, completely automate your UTBMS coding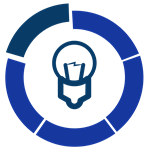 Effortless EasyCodes
Completely automate your UTBMS coding. No more tedious and time consuming hassle!
Attorneys must exercise "billing judgment," and "make a good-faith effort" to exclude charges and expenses "that are excessive, redundant, or otherwise unnecessary."
Hensley v. Eckerhart, 461 U.S. 424 (1983)
What Our Users Are Saying

Ernest W.
Practicing Lawyer | Illinois

Nicole T.
Practicing Lawyer | Michigan
Effortless EasyCodes
"Setting up the billing processes can be a nightmare, especially when clients need particular billing codes. And I am the furthest thing from a tech genius. The EffortlessLegal team was incredibly patient and helpful at every step, and got me where I need to be. I couldn't be happier."

David T.
Law Firm Administrator | Washington

Sarin P.
Paralegal | Illinois
Effortless EasyCodes
"Automated UTBMS coding completely removed the hassle, and our associates were cheering!"

Eric T.
Practicing Lawyer | California

Eric H.
Paralegal | Illinois
BillerAssist
"Previously, entering time and expenses was very time-consuming. With
BillerAssist
, I am able to complete my billing more efficiently without partners having to spend a lot of time revising my entries."
Angelo S.
Paralegal | Illinois
Automated.  Efficient.  Effortless!
Cloud-Based
Get your work done from anywhere
Machine Learning
Adapts to your needs
Accurate
Complex algorithms ensure your data is correct
Compatible
Works easily with many billing systems. Nothing to install!
Efficient
Computers do your boring work
No installation required.
Easily and automatically connects with your existing software.
Adds powerful features that will speed up your billing.
Assisted Billing helps with billing review by flagging bills and potential issues.
Make your existing software smarter, easier and more accurate.
No need to migrate your data.
Automatically applies UTBMS/LEDES codes to time and expense entries.
Learns and grows smarter from use, learns your unique billing needs.
Standardizes UTBMS/LEDES coding, to make the codes useful.
Standardizes text descriptions, to make your bills clean and professional.

Suggests accurate descriptions of work. 
Automates the billing review process.
Alerts for charges that appear to be too high.
Alerts for non-standard billing entries or entries that appear to be incorrect.
Remembers approved billing and uses artificial intelligence to improve billing.
Can be used with almost any billing system, even proprietary platforms.
No charge for Local Counsel users.
Enables users to invite Local Counsel to log time and expense entries for particular matters.
Local Counsel users can enter time for multiple firms.
Local Counsel entries can be easily added to their own billing.
Automates time and expense entries to make billing more accurate.
Substantially reduces time spent reviewing bills.