Our apps work with MANY legal billing systems
WE ADD THE AUTOMATION!
Proven Results
Tested and proven for over one year in a live law firm.
Accurate
Complex algorithms ensure your legal bills are correct.
Cloud-Based
Get your legal bills & invoicing done from anywhere.
Lightning Fast
Process an entire month of bills in minutes.
Machine Learning
Our patent-pending
AI systems
adapt to the way you like your bills.
Secure
Keeps your data safe with bank-grade data encryption.
Efficient
Substantially reduce the time it takes to do your bills.
Attorneys must exercise "billing judgment," and "make a good-faith effort" to exclude charges and expenses "that are excessive, redundant, or otherwise unnecessary."
Hensley v. Eckerhart, 461 U.S. 424 (1983)
COMPUTER ASSISTED BILLING
+ Increases your firm's realization and collection rates, while decreasing write-offs
+ Allows you to set rules to automatically clean up your entries
+ Drastically reduces time needed to review legal bills
+ Learns from your changes
+ Uses your existing legal billing software
AUTOMATES YOUR ENTIRE BILLING PROCESS
+ Combines BillerAssist and LedesAssist into one convenient app
+ Enables you to invite Local Counsel to log time and expense entries for particular matters only
+ Automatically alerts for violations of your clients' billing rules
+ Learns from your changes
+ Uses your existing billing system
No installation required.
Easily and automatically connects with your existing software.
Adds powerful features that will speed up your billing.
Assisted Billing helps with billing review by flagging bills and potential issues.
Make your existing software smarter, easier and more accurate. 
No need to migrate your data.
Automatically applies UTBMS/LEDES codes to time and expense entries.
Learns and grows smarter from use, learns your unique billing needs.
Standardizes UTBMS/LEDES coding, to make the codes useful.
Standardizes text descriptions, to make your bills clean and professional. 

Suggests accurate descriptions of work. 
Automates the billing review process.
Alerts for charges that appear to be too high.
Alerts for non-standard billing entries or entries that appear to be incorrect.
Remembers approved billing and uses artificial intelligence to improve billing.
Can be used with almost any billing system, even proprietary platforms.
No charge for Local Counsel users.
Enables users to invite Local Counsel to log time and expense entries for particular matters.
Local Counsel users can enter time for multiple firms.
Local Counsel entries can be easily added to their own billing.
Automates time and expense entries to make billing more accurate.
Substantially reduces time spent reviewing bills.
What our customers are saying
"BillerAssist is the most efficient legal billing website I have ever used!"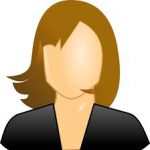 Nicole T.
Practicing Lawyer in Michigan