Apps That Work With Practice Panther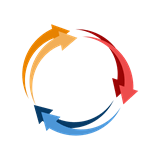 InvoiceConvert
Available Now
Easily converts invoices from one LEDES format to another.

DocumentConnex
Available Now
Use blockchain technology to make a permanent record of the exact contents, time, and date of digital files.

GroupFund Legal
Available Now
Increase revenues while charging clients less! Confidential, private and secure.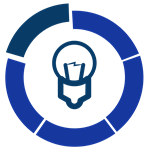 Effortless EasyCodes
Coming soon!
Completely automates your UTBMS coding -- no more pulldown menus or manual entry!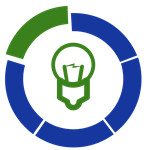 BillerAssist
Coming soon!
Increase revenues with AI and machine learning! Makes legal billing a snap!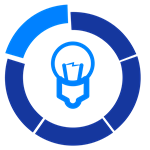 BillerAssist EasyCodes Edition
Coming soon!
Combines Effortless EasyCodes and BillerAssist into one awesome application!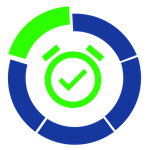 EffortlessBudget
Coming Soon!
Provides real-time budgeting insights and alerts.
See what our users have to say
InvoiceConvert
"The
InvoiceConvert
tool has been a true lifesaver for our new, boutique legal defense firm. With a major client that unexpectedly could only accept bills in the LEDES 2000 format,
InvoiceConvert's
ability to easily, effortlessly, and accurately convert LEDES 1998B invoices to LEDES 2000 format has saved hundreds of hours of manual conversion time. A must-have solution!"

Joshua K.
Practicing Lawyer | California

Nicole T.
Practicing Lawyer | Michigan

Ernest W.
Practicing Lawyer | Illinois

Eric H.
Paralegal | Illinois
LedesAssist
"Automated UTBMS coding completely removed the hassle, and our associates were cheering!"

Eric T.
Practicing Lawyer | California

Sarin P.
Paralegal | Illinois

Christopher H.
Practicing Lawyer | Florida
BillerAssist
"Previously, entering time and expenses was very time-consuming. With
BillerAssist
, we were able to complete our billing more efficiently and to devote our time and resources to handling other projects."
Angelo S.
Paralegal | Illinois
Automated.  Efficient.  Effortless!
Practice Panther Integration Features
Import/export your time entries
Import/export your expense entires
Import/export your contacts
Import/export matters
Import metadata from PracticePanther
Bill projects
Easily toggle between our apps and PracticePanther using our PracticePanther Integration Bar

All of Our Apps Have These
Features
Cloud-Based
Get your work done from anywhere
Machine Learning
Our AI and machine learning systems adapt to the way you do things
Accurate
Complex algorithms ensure your data is correct
Compatible
Works easily with PracticePanther! Nothing to install!