Easily converts LEDES 1998B invoices into LEDES 2000 format.
·  No more complicated file conversions
·  No more rejections of erroneous invoices
·  No more time-consuming hassle every month
COMING SOON:  We are adding more LEDES formats, to allow even more flexibility!
$10 /month
Unlimited Invoice Conversions
Cancel at any time
Estimated Monthly Cost
to Convert Each LEDES Invoice, Each Month
Monthly Cost of LEDESConvert
with UNLIMITED Invoice Conversions
Estimate assumes a highly-trained billing assistant at total hourly cost of $27 /hr spending at least 3 hours per LEDES format invoice conversion
There are several different LEDES formats for invoices, and different clients often require different ones.
When a new LEDES format is not the same one that your firm traditionally uses, a complicated manual conversion process is required.  This can take hours per invoice.
With LEDESConvert, all you have to do is upload your invoice, fill in the fields required for the new format, and then our app will do the rest!
Cloud Based
Nothing to install or maintain
Secure
Bank-grade encryption
Compatible
Works with many billing platforms
Efficient
Computers do your tedious work
"The LEDES Convert tool has been a true lifesaver for our new, boutique defense firm. As heavy Clio users with a major client that unexpectedly could only accept bills in the LEDES 2000 format, LEDES Convert's ability to easily, effortlessly, and accurately convert LEDES 1998B invoices to LEDES 2000 format has saved hundreds of hours of manual conversion time. A must-have solution!"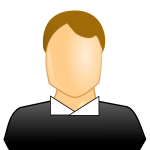 Joshua K.
Practicing Lawyer in California