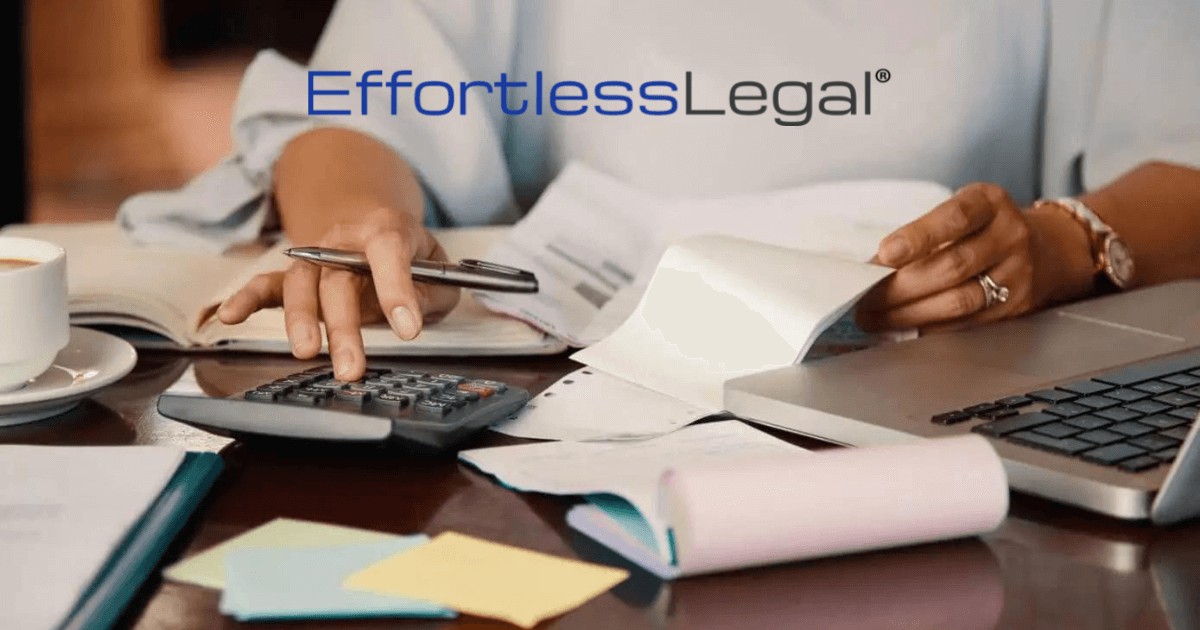 One of the first things that enter a client's mind when deciding whether or not to take on legal counsel is whether or not they can afford it.  Enlisting the services of a lawyer is often perceived to be an expensive undertaking.
According to a Legal Services Corporation study, over 75% of the low to middle-income survey respondents had legal matters they did not feel
they could remedy due to their expectation of the financial burden of legal fees.  In fact, the cost of legal services can often become a barrier to getting retained.
However, many of these people may not be aware of all of the many payment and financing options open to them.  That is why it is essential to provide customers with as many options as possible for paying for legal services.
Helping Clients Manage Legal Fees
By making sure all potential clients understand that they may not need to pay for your services all at once or upfront, you are drastically widening your potential client pool.
Moreover, helping clients to better understand the potential financial expectations of a particular action through detailed fee forecasting can help ensure that client is not blindsided at any point in the process. Clients who feel like they are being cheated are more likely to find excuses to withhold payment.
Traditional Loans
The primary choice when financing for a legal matter is to take out an individual loan. This is useful when the client needs to fund their immediately, but plan to take care of it in regularly scheduled payments over a predetermined timeframe.

Both cash and especially checks have largely fallen out of fashion of late. Credit and/or debit cards have become the currency of the day. Of course, clients should be aware that this method of financing has its drawbacks. Missing payments or trying to exceed availability limits can be financially devastating.
Payment Plans
Many clients may not realize that attorneys have the discretion to create their own payment plans to help manage fee amounts. The easier it is for clients to pay, the more likely they are to do so, improving realization and collection rates.
Crowdfunding
A moderately new choice for financing legal fees is crowdfunding.
Well-known sites like Gofundme or Kickstarter can help clients subsidize their cases. This alternative is helpful for public causes like legal action against a careless organization or for the purposes of environmental conservation.
However, keep in mind that most crowdfunding sites expect you to freely declare and discuss details of your legal action. Typically, clients would prefer not to do that.  Fortunately, there are more discrete options available, such as GroupFund Legal.
Family and Relatives
Another choice is to request help from companions like family, and friends. This is probably the alternative with the fewest downsides.
In order to effortlessly split your legal fees among loved ones, consider utilizing the GroupFund Legal application. This application will deal with all the messaging and cost-dividing for your client, letting them and you focus on getting the most ideal outcome.
Things You Need to Know Before Financing Legal Fees
Attempting to help clients with their financing needs is not necessarily as simple as laying out a few choices and letting them choose the one they feel works best for them. As a lawyer, there is certain information that you are required to share.
In the course of helping a client work out a system of payment for your services, you may recommend a specific financing company that you think would best meet their needs.
However, if you do recommend a financing firm it is required that you disclose any stake you may have with the company and any potential benefit you might reap from their association with your client.
Clients may or may not have a problem with it, but many are unlikely to ask. Volunteering the information helps keep you on the right side of the ethics line.
Also, remember that nothing relieves you of your "reasonable fee" obligations. Any advice you give a client about financing options must legitimately be in their best interest and not your own. If you choose to craft a payment plan, your Rule 1.5 duty is still in full effect.
It's important to explain to clients that if they opt to take out a loan, even from a lending service you recommend, their financial relationship remains between them and the lender. This is a crucial distinction as they will have to adhere to the terms of their loan regardless of the outcome of the legal action.
Conclusion
This is a huge pool of potential clients who won't even consider retaining your services because they are unaware of helpful tools like GroupFund Legal.
Finding ways to get this information to those skittish about attorney's fees is a great way to grow your business. Early adopters of newer financing methods, such as crowdfunding legal matters, will be the first to reap the rewards.