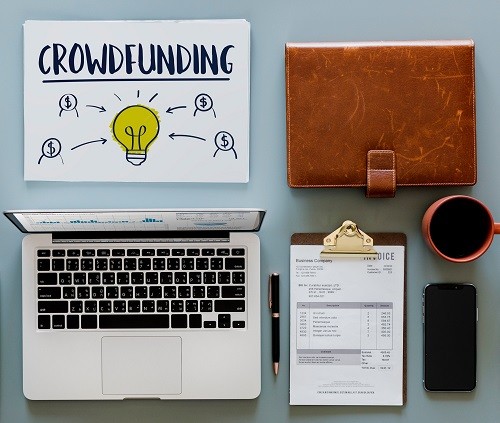 Entrepreneurs routinely use crowdfunding platforms to help fund their big ideas. When it comes to crowdfunding for lawyers and legal cases, however, the practice hasn't quite caught on.
Concerns about potential ethical and privacy issues have appropriately led to caution and skepticism among legal professional.
But there is real opportunity for law firms and clients alike to fund their lawsuits and other legal projects by taking a cue from the tech world and the lessons learned from crowdfunding initiatives elsewhere.
Crowdfunding as a means of litigation funding, or to pay for otherwise expensive legal work, should be understood in much the same way as traditional forms of funding. Current ethical and legal guidelines should apply just as they would with more traditional funding methods.
What is Crowdfunding? General Models
Crowdfunding is the practice of funding a project or venture by raising small contributions from a large group of people. The crowdfunding model typically involves three: (1) the project initiator who proposes the project or idea to be funded, (2) funders or supporters of the project, and (3) a platform that provides the framework for the transaction.
There are four commonly used types of crowdfunding campaigns.
The first, and perhaps most popular, is rewards based. This type of campaign uses incentives or rewards for backers who support the project. A good example of this is the smartwatch manufacturer, Pebble. The startup offered backers the first editions on their product upon release, basically using the campaign as a pre-order channel. They managed to pull in $9 million in funding, making them the fourth most successful Kickstarter campaign ever.
Second, donation-based crowdsourcing campaigns operate just as the name suggests. Backers have no expectation they will be repaid or receive anything of value in return, other than the pleasure of knowing they have helped someone in need. However, tokens of gratitude or recognition are sometimes offered. Think NPR tote bags offered during a pledge drive as an example.
Equity-based campaigns are the newest of crowdfunding revenue models. Offering equity gives backers the opportunity to buy shares in a company much in the same way as with venture capital or an IPO. In this crowdfunding revenue model, backers expect and are promised a return on their investments. Of course, this type of crowdfunding gives rise to protections, registration and disclosure requirements, and other regulatory burdens under applicable securities laws.

Fourth, the debt-based crowdfunding revenue model is similar to – and often even confused with — the equity model but differs in fundamental ways. Both debt- and equity-based crowdfunding revenue models offer financial incentives for the backers. However, debt-based campaigns do not offer a share in the business, but instead provide the opportunity to loan money with a fixed repayment term and a specified interest rate during the term of the loan. 
Crowdfunding Your Legal Defense/Matter
You may be thinking "Everyone wants to fund cool, new tech, but who would want to fund my lawsuit or legal project?" And it is true, the practice is well established in the tech sector where companies often offer either a "sweetener," first dibs on a cool product, or equity in the company.
But the legal sector is different from other industries in foundational ways. There are ethical concerns lawyers must consider when it comes to funding that other industries simply don't have.
That said, although national and state bar associations have rules regarding attorneys' fees, law firm ownership, and related rules, few offer specific guidance on crowdfunding. Nevertheless, existing ethical guidance on crowdfunding for lawyers and legal cases does offer a means of addressing most of the concerns.
Crowdfunding for Legal Cases: Storytelling For a Good Cause
The most successful crowdfunding campaigns are often those that have a compelling story to tell. So, how can this translate to law?
In some cases, legal matters or projects may have a public interest aspect or compelling personal story to them. Leveraging this can lead to a successful funding campaign. The advantage a law firm may have in crowdfunding a legal matter is focusing on the cause.
Take a look at your practice area and craft a story that speaks to the good you do or intend to do.
Whether the campaign is for litigation or a law project, emphasize the public interest or personal narrative aspects.
Projects that have an aspect of social or public good are the types of projects that backers can really get behind.
If the client matter has a strong "social good" message, or a compelling emotional draw, emphasizing these aspects can lead to a more successful campaign as well. It really is all about telling the best story you can as an advocate for your client. However, it is important, that you take care not to misrepresent the project or the matter being litigated.
Of course, social media often plays a huge role in publicizing a crowdfunding campaign. According to the Pew Research Center, 62 percent of adults get their news via social media. Newsfeed post offering stories of compelling cases are attracting more and more attention on social media platforms. This is why most crowdfunding platforms make it especially easy to share via social media.
Crowdfunding: Access to Legal Justice
The Internet and mobile revolutions have had the welcome side effect of increasing access in many industries. Crowdfunding has opened up access for entrepreneurs and small business founders to capital.
But unlike many industries, law has not seen quite the same surge in access. Obtaining legal representation today looks much as it did decades ago.
Taking out loans or partnering with other firms have been among the practices that firms have used to fund a matter or project historically. Non-profits spend large amounts of time and man-hours devoted to fundraising activities. Plaintiffs and defendants in need of funding have sought help by offering stake in their claim via litigation financing. Indeed, crowdfunding in the legal sector is a relatively new development.
Crowdfunding has the potential to broaden access to justice and give law professionals more freedom to take cases they may not have been able to take in the past.
Crowdfunding: Donors and Ethical Concerns
There is a third way funders can contribute to a crowdfunding campaign. Funders can simply be donors. That is to say, nothing is offered in exchange for their contribution.
Of course, there are ethical concerns with this method as well. As a general rule, including a disclaimer in your campaign that makes clear that donors will not receive anything in return for their donation and that the firm is a for-profit entity puts you on firm ethical footing.
Most crowdfunding platforms rely heavily on promotion via social and traditional media.
However, what if your client or firm doesn't want or need the matter to be public? Do you really want to air your client's dirty laundry on the public internet? This may be a major shortcoming of crowdfunding platforms as they currently operate.
If confidentiality is important to either you or your client, most crowdfunding platforms may not serve you well. Rule 1.6 requires informed consent from the client for disclosure of information regarding their representation. Without consent, disclosure of information is not permitted even if the disclosure may ultimately benefit the client.
Outside or third-party funding has always been rife with ethical concerns in the legal sector. An attorney's primary consideration should always be the needs of the client.
Third-party funding, it is feared, could compromise this relationship. Lawyers must maintain professional independence under Rule 5.4. The rule bars a lawyer or law firm from sharing legal fees with non-lawyers. It also states that lawyers may not form a partnership with a non-lawyer if any activities within the partnership are related to the practice of law.
For this reason, offering equity in your law practice is disallowed in all states in the United States. Only the District of Columbia allows non-lawyers to own a stake in a law firm.
And Washington D.C. only allows this practice as a result of the political lobbying in which innumerable law firms engage.
When it comes to crowdfunding for lawyers, firms also have to be mindful of basic legal accounting and the amount of money raised compared to the actual fee amount. Lawyers must comply with "reasonable fee" requirements [see Rule 1.5], no matter the source of the funds. If a campaign raises well over the amount of fee and the firm accepts the entire amount as fee for service, this could constitute an excessive fee or unreasonable billing.
Some crowdfunding platforms geared toward the legal space such as CrowdJustice.org allow you to donate any unused funds beyond your fee to a designated legal charity or cause, but many do not. Donations are held in trust and disbursed for fees rendered. Therefore, if you are using crowdfunding, you have to be proactive in navigating this question.
Crowdfunding: Go With the Crowd
Crowdfunding can be a great way to fund your legal project or client matter. It could give you the opportunity to pursue projects you may otherwise not be able to pursue.
Existing ethical rules apply to this new method of funding, but if you have any questions or concerns it is completely appropriate to consult existing rulings of your state bar or request guidance if no applicable rulings currently exist.
The bottom line is that crowdfunding for lawyers and legal cases is now a viable option along with current, more traditional methods.
A version of this article was first published in Bloomberg Law on 1/07/2019.