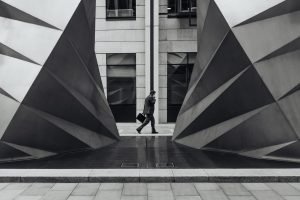 DocumentConnex LLC, a Chicago-based tech company bringing advanced blockchain technology to the professional services space, introduced today the launch of its application, a cloud-based product that permanently signs and verifies digital files.
"Now we can easily make a permanent record of almost any digital file, detecting forgeries and alterations years or even decades later," said Holly Urban, the CEO and co-founder of DocumentConnex.
"Our application does it all, taking the complexity out of securing the authenticity of important photographs, legal documents, or other digital files."

DocumentConnex is web-based with no installation required. Using blockchain technology, a user can create a permanent record of PDF or Microsoft Word documents, photographs, document images, text files, and more.
Even documents or photographs that are decades old can be verified as authentic using the application.
"If just a single letter in a document – or just a few pixels in photograph – are changed, our app will show that the file has been altered," said Urban.
With each processed digital file, users receive a certificate authenticating the file. The certificate can be downloaded from the application's dashboard or received automatically by email.
Each certificate includes the name of the signer, the date of signing, a transaction code, and other information.
Using distributed ledger technology, this information can then be used to verify and authenticate the digital file years or even decades later – without any private information ever being revealed!
DocumentConnex integrates with legal practice management software platforms to further simplify the process. These integrations allow law firms to keep their files in their chosen location, while obtaining permanent records of key files simply and easily.
"Just import a document, photo, or other file from your practice management system, or upload files from your desktop or mobile phone, and our application handles the rest!
It's perfect for any job like contracts, wills or other testamentary instruments, important photographs, and many other use cases," added Urban.

DocumentConnex's beta version was thoroughly tested prior to its release.
Firms interested in learning more can receive a free trial before making a purchase decision.
About DocumentConnex:
DocumentConnex easily creates a permanent record of almost any digital file using blockchain technology.
Your documents, photos, or other files can be verified as authentic years or even decades later.
The DocumentConnex name and logo are trademarks of DocumentConnex LLC. All rights reserved.
This article first appeared in Cision PRWeb on 8/22/2018.